Spring Uniforms ready for pickup & Game Schedules are online Friday at 10AM!
March 04, 2017, 0 Comments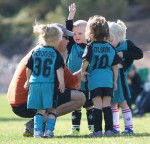 Uniforms are ready for pickup & Game Schedules are online at 10AM!

Please send one representative to pick up uniforms for the whole team. Please pick-up your uniforms as early as possible to give your team plenty of time to order add-ons and to avoid the rush of traditional pass-out days. If you need to add a name on the back of a jersey, purchase shorts/socks/pants, or exchange a size we can do that in the office. We ask that if you have any uniform needs you come right in as opposed to calling or emailing. Please know your team number before arriving. We have a large number of teams that use the same name. This was the number on your packet at the Parent Team Meeting.

Henderson Office Address: 1201 American Pacific Dr, Suite H, Henderson, NV 89074
(Stephanie & American Pacific next to the Ocean Spray Plant & DMV)

Las Vegas Office Address: 624 N. Rainbow, Las Vegas, NV 89107
(Rainbow & 95 near Summerlin Pkwy)

Game Schedules will be posted here on the website after 10AM on Friday. You can locate them by clicking on "Schedules" at the top.

Thank you!