Fall 2014 Tackle Football Championships!
November 20, 2014, 0 Comments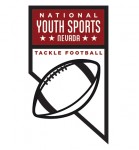 Our Fall Tackle Football season is coming to a close and that means Championship Weekend! It all comes down to this...

We have a packed schedule of great games set to go down this Saturday, November 22nd at Green Valley High School! We've had a fantastic season that had a lot of balance as well, as the 12 Championship teams include teams from 11 different organizations within NYS. That's astounding! Only the Henderson Cowboys (Minor & Midget Division) will be playing for Championships in more than one division. Congratulations to all of the teams that made it to the Championship and good luck this weekend!

Below is a schedule of games for Saturday. Make sure to make it out if you can and watch some games. Highs close to 70 degrees should make for some beautiful playing weather.

8:30 AM: (Bantam Division) #2 Seed LV Phase 1 Futures vs. the #1 Seed HG Predators
10:30 AM: (Minor Division) #3 Seed HG Cowboys vs. the #1 Seed LV Green Machine
12:30 PM: (PeeWee Division) #2 Seed LV Sun Devils vs. the #1 Seed LV Cowboys
2:30 PM: (Cadet Division) #2 Seed LV Saints vs. the #1 Seed HG Lions
4:30 PM: (Midget Division) #2 Seed LV 702 49ers vs. the #1 Seed HG Cowboys
6:30 PM: (Middle School Division) #4 Seed GV Knights vs. the #3 Seed HG Federals

We hope to see everyone there and we're looking forward to some amazing games!