Fall Photos & Trophies are in!
November 12, 2015, 0 Comments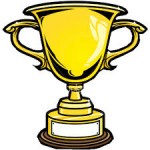 Fall Photos & Trophies

For those of you who chose All Year Sports as your Photo and/or Trophy supplier, they have delivered those items to our offices. Please send one representative from your team to come down and pick-up your items. Pick-up will take place between 10AM - 5PM, Tuesday - Friday at both of our offices. Come down and get your items before the season ends!

As a reminder, our new Henderson office address is:
1201 American Pacific Dr, Suite H
Henderson, NV 89074

The cross streets are American Pacific & Stephanie, just east of the Ocean Spray facility. We're next to Oasis Automotive.

As a note, we also have many items left over from previous seasons in our offices. If you ordered photos and trophies from All Year Sports and never received them, they are probably in our offices now. Please contact us about getting these picked up as soon as possible. Thank you!