Today, Dec 5th, Final day for Regular Pricing!
December 05, 2014, 0 Comments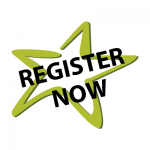 Our Regular Pricing ends after 5PM tonight (12/5) for our Winter 2015 season! If you are planning to play, we suggest registering today to save up to $15 off our late registration. Don't regret not signing up when the weather is nice during the season! This happened to a lot of folks last year when we had a cold December and the rest of the Winter was beautiful.

Winter Details

Season Dates: January 10th - February 28th, most games on Saturdays

For more information, please visit our Online Registration page.