Last Week of Regular Registration!
August 19, 2014, 0 Comments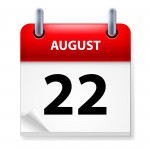 The last day to register for our Fall season under our Regular Rate is this Friday, August 22nd! For those of you wanting to register in our Henderson/South Las Vegas area, you can still register online for the Regular rate or in our office at 2642 W Horizon Ridge Parkway, Suite A12, Henderson, NV 89052. You can find our office on the rear of the former Albertsons building at Horizon Ridge & Eastern. Our office hours this week are 10AM - 5PM through Friday. Registering prior to Saturday, August 23rd will save you $15!

If you're in our Las Vegas area, we've got three registration nights this week for you as well. They are listed below:

TUESDAY, AUG 19TH | 5:00PM - 7:30PM

Las Vegas Mini Gran Prix
1401 N Rainbow Blvd, Las Vegas, NV 89108
Near Rainbow & Vegas Dr


WEDNESDAY, AUG 20TH | 5:00PM - 7:30PM

Buffalo Wild Wings - Flamingo
4280 S Hualapai Way, Las Vegas, NV 89147
Near Flamingo & Hualapai
* BWW will have the Mountain Ridge LL game on with sound! Come cheer on Mountain Ridge!


THURSDAY, AUG 21ST | 5:00PM - 7:30PM

CiCi's Pizza - North Las Vegas
6475 N Decatur Blvd #180, Las Vegas, NV 89131
Near North Decatur & the 215

We hope to see you playing NYS this Fall!


PS: Good luck to Mountain Ridge LL as they face off against Mo'ne Davis and the Philadelphia team on Wednesday night. We'll be rooting for Nevada and those big bats! Go Mountain Ridge!