New Year's Week Hours
December 29, 2015, 0 Comments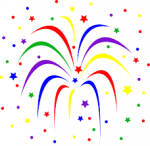 Here are our New Year's Week Hours...

Tuesday 12/29: 10AM - 5PM

Wednesday 12/30: 10AM - 5PM

Thursday 12/31: 10AM - 2PM

Friday 1/1: OFFICE CLOSED

Saturday 1/2: OFFICE CLOSED

Sunday 1/3: OFFICE CLOSED

Beginning on Monday 1/4, all uniforms and game schedules will be ready. We will be open 10AM - 7PM Monday - Thursday for that week only.

You may still signup for our Winter Season here online.