Spring Earlybird Registration and Henderson Office update!
February 06, 2015, 0 Comments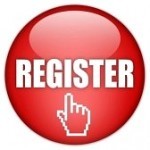 It already feels like Spring has sprung, so don't miss out on earlybird pricing for our Spring 2015 season! Our earlybird rate expires on Friday, February 13th at 8:00PM. One of our most frequently asked questions is how to save money on registration...well this is it! We will be registering for all of our sports, including baseball, basketball, flag football, tackle football, girls volleyball, soccer, and cheerleading! If you can't register online or make it down to our office, no problem. We will be offering six out of office registration events this week all throughout the valley. You'll find the dates, times, and locations below where you can meet with our staff, ask questions, and sign up without missing the deadline. We hope to see you this Spring!

You can also register online at anytime by heading over to our Registration Page. You'll find more information about the season there as well.

EARLYBIRD RATE: TUESDAY, FEBRUARY 10TH | 5:00PM - 7:30PM

CiCi's Pizza - Silverado Ranch
9890 S Maryland Pkwy 25 & 26, Las Vegas, NV 89183
Near Silverado Ranch & Maryland Pkwy

Las Vegas Mini Gran Prix
1401 N Rainbow Blvd, Las Vegas, NV 89108
Near Rainbow & Vegas Dr

EARLYBIRD RATE: WEDNESDAY, FEBRUARY 11TH | 5:00PM - 7:30PM

Buffalo Wild Wings - Eastern
10271 S Eastern Ave #121, Henderson, NV 89052
Near Eastern & St. Rose Pkwy (Siena Heights)

CiCi's Pizza - North Las Vegas
6475 N Decatur Blvd #180, Las Vegas, NV 89131
Near North Decatur & the 215

EARLYBIRD RATE: THURSDAY, FEBRUARY 12TH | 5:00PM - 7:30PM

Basic Sports Shop
55 S Gibson Rd, Henderson, NV 89012
Near Gibson & the 215

Buffalo Wild Wings - Flamingo
4280 S Hualapai Way, Las Vegas, NV 89147
Near Flamingo & Hualapai


Henderson Office Moving Now!
For those of you in our Henderson area, our office is moving beginning on February 6th, 2015. Our new address will be:
1201 American Pacific Dr, Suite H
Henderson, NV 89074
The cross streets are American Pacific & Stephanie, just east of the OceanSpray facility. Our final day in our Horizon Ridge office will be February 6th. We'll be reopening at our new office on Wednesday, February 11th. During this time, our phones will be down periodically as our phone system is transferred. We appreciate your patience as we open our new office! We're excited to get our new office up and running, as it is twice the size of our current Horizon Ridge office, which will help us serve you better in the coming seasons.