Summer Registration is open now!
April 15, 2014, 0 Comments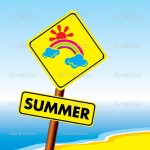 As you know, we run all of our sports all year round. Summer registration is now open! The Summer Outdoor season will run July 12th to August 16th, six weeks, with a $15 discount off our standard pricing. The Summer Indoor season will run July 12th to August 23rd, seven weeks, with a $10 discount off of our standard pricing. Keep your kids active this summer by enrolling them! You can Register Online now. If you're not planning to play until our Fall 2014 season, we still recommend signing up for an account in our new Online Registration system! This will make your registration in the Fall much more simple. Thanks for playing with NYS!