Super Earlybird Registration ends tonight!
January 23, 2015, 0 Comments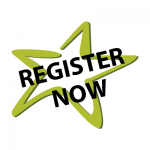 Super Earlybird Registration Ends Tonight
Tonight (Friday, Jan 23rd, 2015) our super earlybird pricing for our Spring 2015 season will end at 8:00PM. We get asked a lot about how to save money on registration and this is number one reason in our answer. The earlier you register for sports, the easier it is for us to find you a team, calculate season numbers, and more, so we're able to pass on that administrative savings to you. Don't miss out! If you're not able to register today, our Earlybird pricing will be in place until February 13th.
For our non-tackle participants, our Spring 2015 season will kick off on March 7th when our Parent-Team Meetings begin. Season dates are April 11th - June 7th, with a break for Memorial Day on May 23rd. The majority of games will be played on the eight Saturdays between those dates. Tackle practices kick off between Feb 1st and mid-February, so if you're planning on signing up for tackle football, make sure to do that right away!
You can register online on our
Online Registration System
or you can register in person at one of our offices.